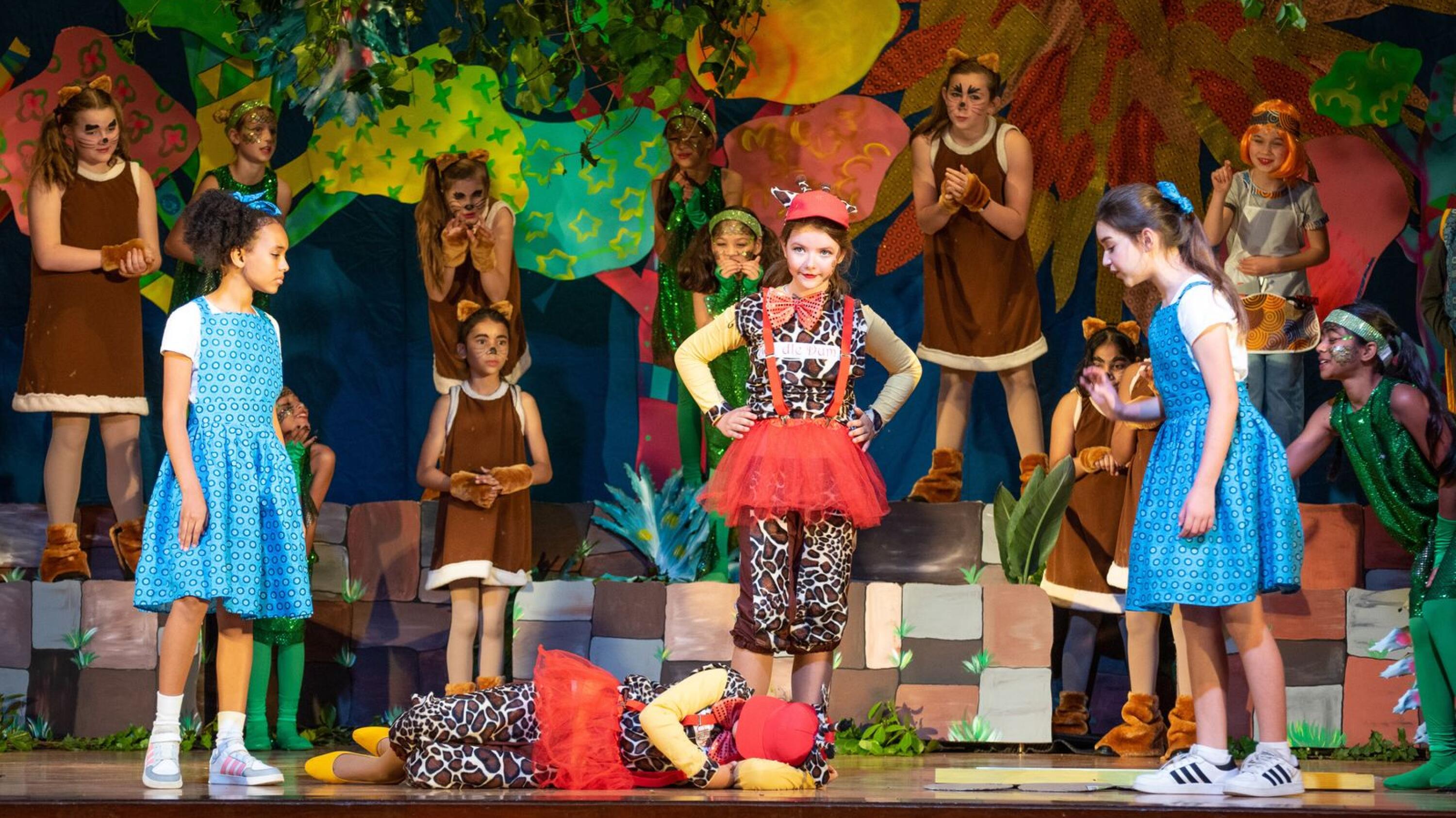 Rustenburg Girls' Junior School pupils will appear in Wondrous!, a self-produced film that will premiere at the school on Tuesday December 7.
Wondrous! is an adaptation of Lewis Carroll's Alice's Adventures in Wonderland, with a South African twist.
Two best friends, Alice, played by Grace Venter, and Ally, played by Kgalaletso Maimane, go on a school trip to Namaqualand where they fall down a rabbit hole and begin a very bizarre adventure.
More than 300 pupils appear in the film, which also features The Hatter, Tweedle Dum and Tweedle Dee, The Dormouse, The Caterpillar and other well-known characters from the original.
The school's drama teacher, Carey Hickson-Mahony, directed the production.
"We did this in a multi-camera shoot in a very artistic way, where we had three cameramen filming the stage, so then we would cut it to create a movie of our play."
Other scenes were shot outside on the school grounds.
"The film was shot over four days in October, while the girls have been rehearsing for two terms to get ready," she says.
"Because of Covid-19, we had to be careful how to shoot it. We were not allowed to have all the kids on the stage at the same time, like you would have in a normal play."
The pupils had to be at least a metre part while shooting and the stage had to be sanitised between every scene.
Alice and Ally represent the different personality traits of Alice in the original book. "So Ally is kind of positive and carefree, quite open to new ideas, while Alice is more cynical; she doesn't like to try new things and is a bit of a grump," says Ms Hickson-Mahoney.
Grade 4 pupil Kgalaletso, 10, who plays Ally says she enjoyed acting in the production. "It was very exciting, and I am glad that I could prove that I could do it."
Her co-star, Grace, who is also 10, says she was thrilled to get to play Alice. "I enjoyed doing the Saturday rehearsals at school, and I would go over my lines with my family."
Principal Belinda Petersen says she is pleased that the school was able to turn a stage production into a film. "I know our Rusty Bugs and staff were very excited to make our first ever film."
The film will be screened at 6.45pm from Tuesday December 7 to Friday December 10 and at 9.45am on Saturday December 11.
Parents and guests are encouraged to arrive more than an hour before the film starts to go through the Covid-19 screening process.
The film will play in the school hall, but numbers are limited to comply with Covid regulations. Tickets cost R50 and can be bought through Quicket.