A new exhibition in Woodstock explores Islamic-influenced art, showing the work of 20 Muslim artists from Cape Town and Johannesburg.
The exhibition at Greatmore Studios is called Mashūrah, which, translated from Arabic, means "to seek advice". It's the brainchild of Sara Bint Moneer Khan, a researcher and curator from London, who has been living in Cape Town for the past five years.
She originally came to South Africa to research creativity in the Muslim community as part of her PhD study on visual literacy and art advocacy. She says the exhibition is a response to what she feels is a lack of outlets here for Muslim artists to freely express themselves and promote their work.
"I didn't realise how many Muslims were actually in Cape Town and how (the religion) was practised so freely, this really intrigued me because this is quite different in Europe. I had no knowledge of Islam in South Africa prior to coming here. It took me five years to truly find out about the Muslim art space, and it was important for me to find out how Islam evolved in Cape Town."
It was during the course of this research, she says, that she found there was a dearth of Islamic art at local galleries, exhibitions and festivals.
"I recognised the lack of Muslim art exposure, often at various art festivals, and expected to see a lot more especially because Islam is practised so actively here.
"It's also so different to hear the call to prayer out loud in the streets, since this does not happen in London. I really wanted to find out why there was such a lack of Islamic artists' representation in a country that has such free practice."
Mashūrah includes A Koples Now (a play on Apocalypse Now), a collage by Shukry Adams, of Observatory. "Koples" is a Cape Malay term for a Muslim school, or madressa.
"The colourful image represents the beauty of Islam," says Adams, "and, in between all the beauty, one finds all these nuances and distorted ideas and notions of Islam, such as the news headlines from the Muslim Judicial Council and from the daily newspapers."
He created the work to be accessible to both Muslims and non-Muslims.
"My artwork is about portraying Islam for what it is, while at the same time it shows how the human nature of people is what dumbs down the truth and beauty of Islam. The artwork therefore touches on people's human nature more so than the religion itself."
Greatmore Studios director Ukhona Ntsali Mlandu says that while there is no lack of Muslim artists in Cape Town, she agrees that there are too few opportunities for them to present their work.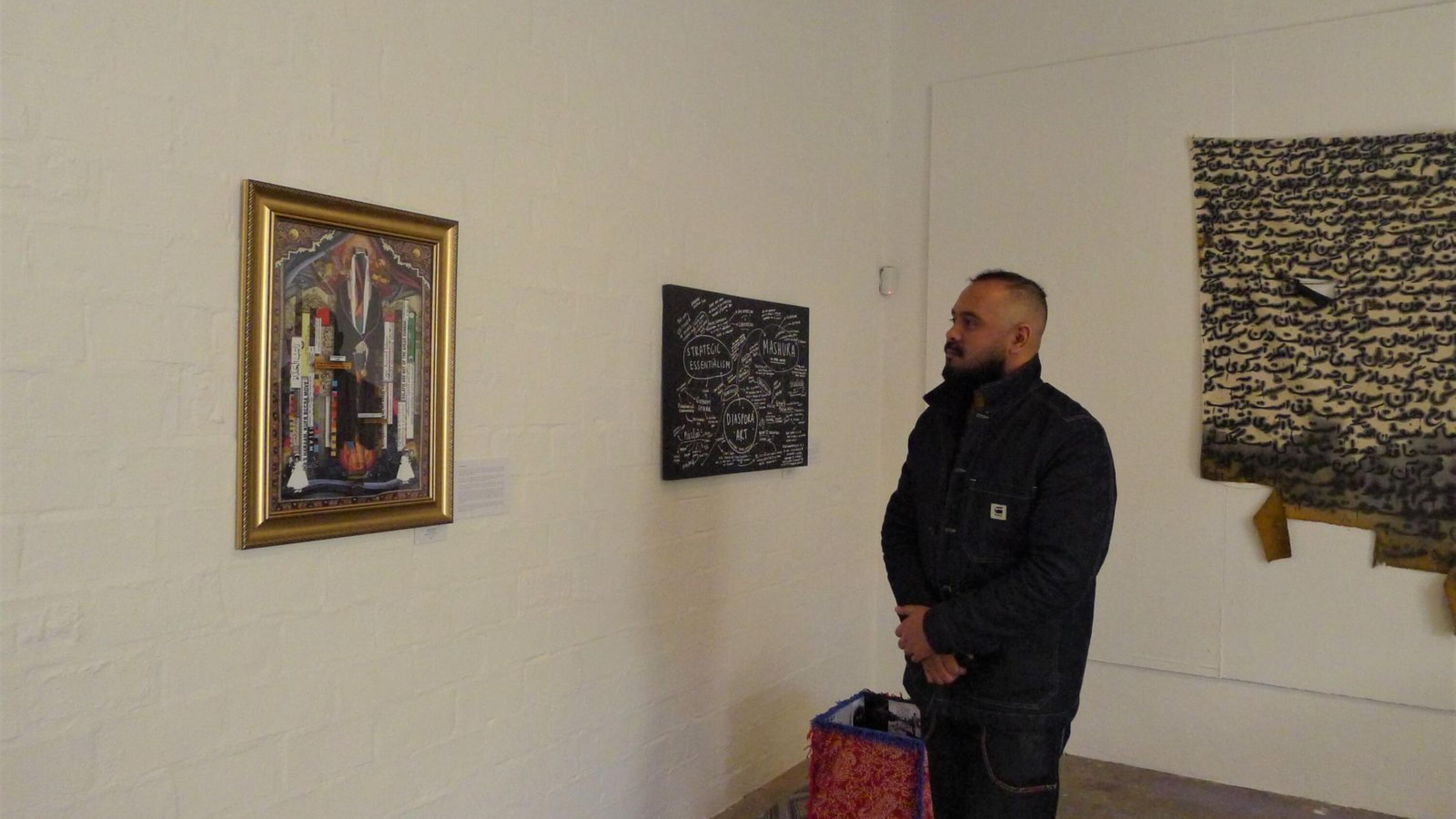 "This exhibition therefore made sense for us to explore because it has an element that we think is important, that of being responsive to our environment.
"The overall exhibition will mean different things to different people. Each artwork comes with an artistic statement that describes what each artist is trying to highlight or grapple with. This is also accompanied by a biography that describes each artist's interest and story."
Mashūrah is on until Thursday September 30. Email mashurasouthafrica@gmail.com for more information.