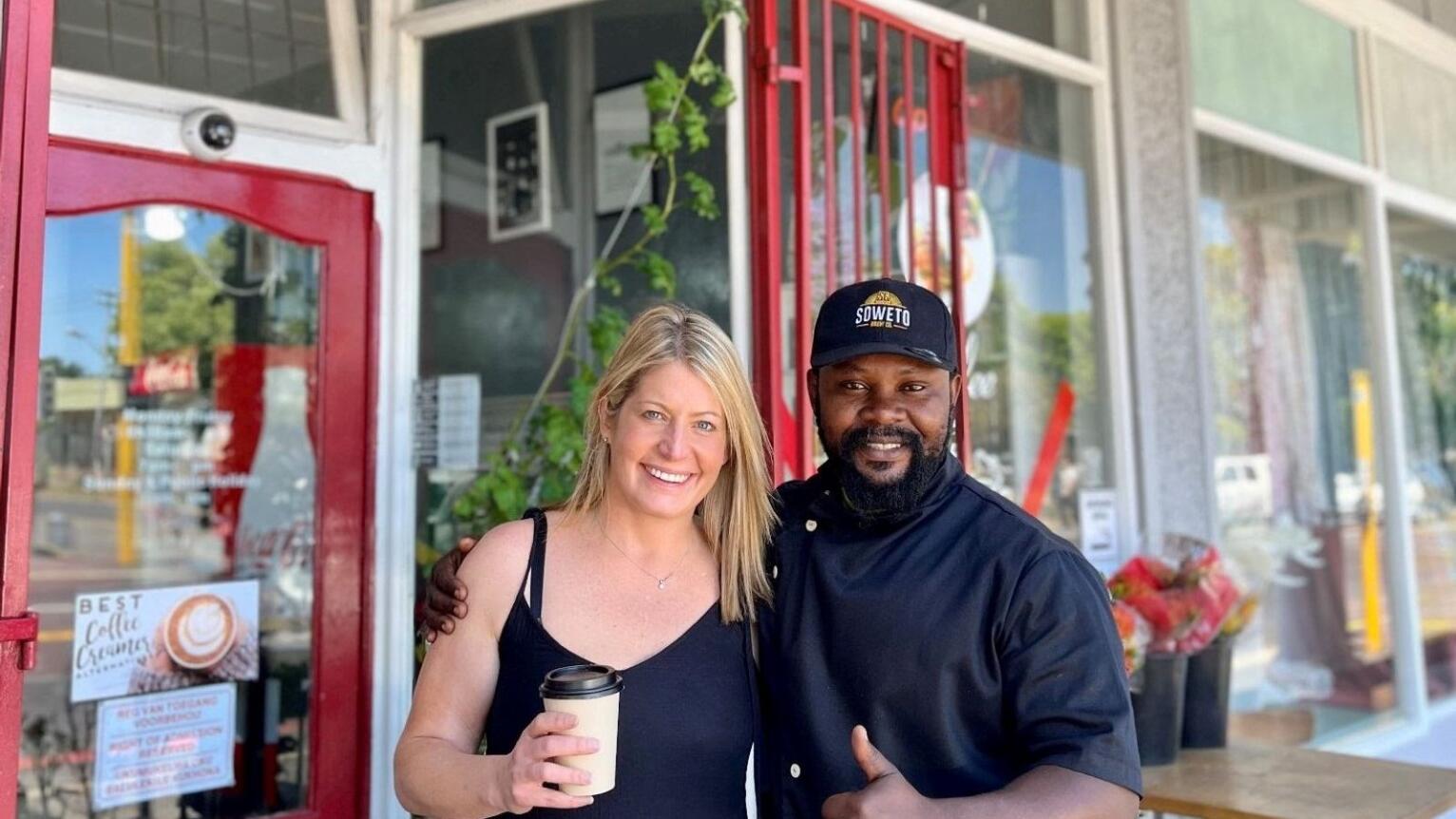 Jack Umba, of Kenilworth, makes at least 21 coffee deliveries a day on his bicycle, but he's hoping to get himself a tuk-tuk (with a built-in coffee machine) to reach more customers.
Mr Umba opened Coffee Jess, also known as Jack's Place by many in the area, in October last year, but, for a while, it looked like it would collapse like the froth on a cappuccino and take his savings with it.
"For the very first eight months, I was paying the rent for the shop with my savings account, and it was not easy," he says. "I was also not even able to sell 20 coffees a day until one day, one of my customers took my phone number and created a WhatsApp group, and from that group I started to receive a lot more orders in the community, including Lynfrae, Harfield and Kenilworth."
A regular customer, Michelle Tayler-Smith, saw potential in Mr Umba and helped him start a BackaBuddy crowdfunding campaign for a tuk-tuk.
"I have been supporting Mr Umba regularly since he opened. I also got to know him really well. He is such a great human being; he is a real people person and loves nothing more than to make his customers happy," says Ms Tayler-Smith. "I got involved as he desperately wanted to take his business to the next level but was unable to do so due to having a tough time financially.
"With a tuk-tuk, he will be able to attend markets, deliver coffee further afield, and, hopefully, be able to position himself at some schools in the southern suburbs. The tuk-tuk will give him the freedom to grow his business."
The crowdfunding campaign, which was launched in late November, has so far raised R57 000.
Mr Umba says the community's support has given him the confidence to work even harder.
"The mobile tuk-tuk will really help my business reach a larger number of customers even out of my usual zone. I would also like to say a very big thanks to the whole community of Lynfrae and Harfield for the love and support."
If the campaign reaches it's fund-raising target of R90 000, Mr Umba will be able to cover the cost of a second-hand tuk-tuk, a coffee machine as well as modifications to get the vehicle on the road.
Visit backabuddy.co.za/jack-umba to support the campaign.