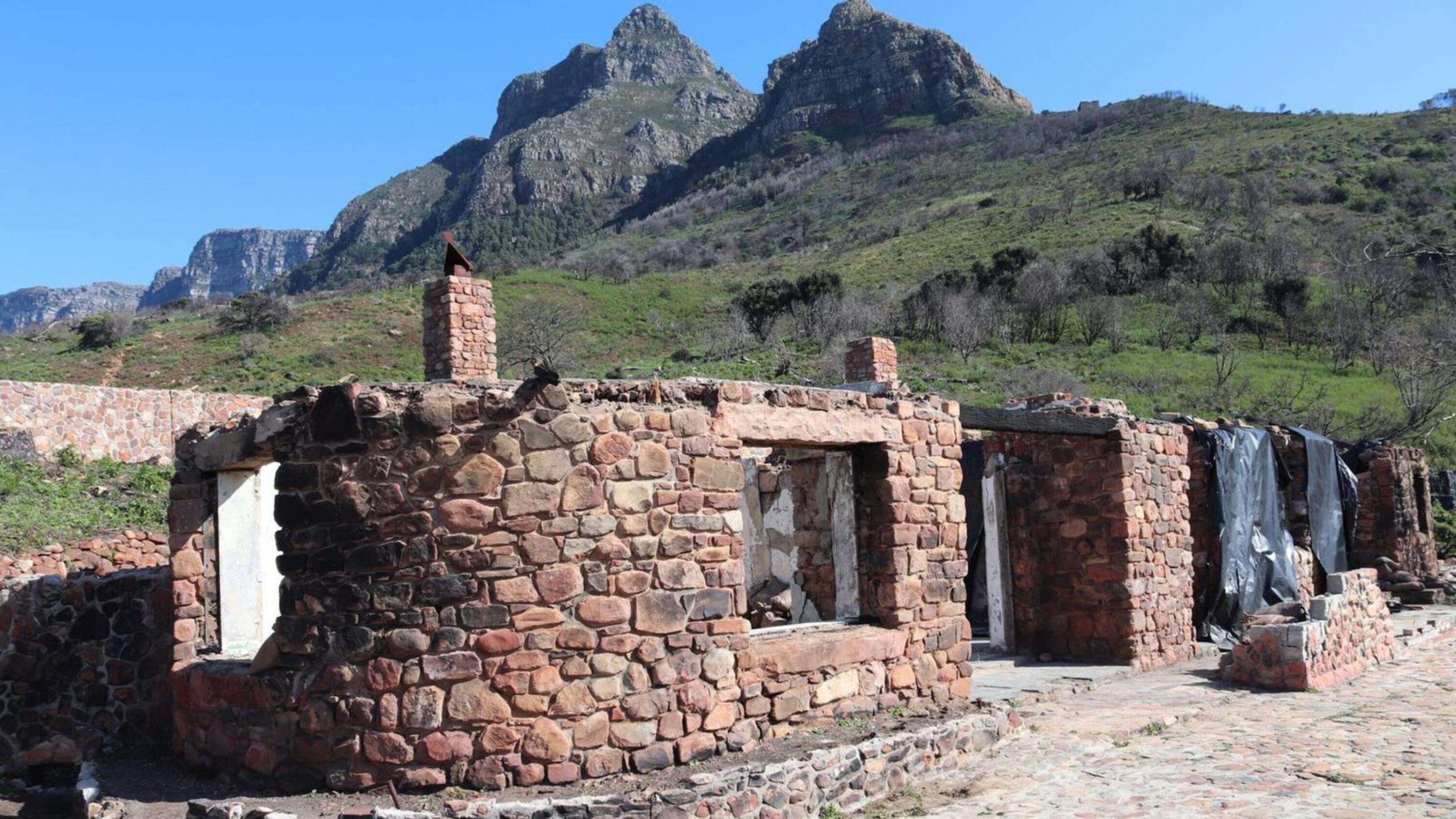 Restoration work is to begin on the Rhodes Memorial Restaurant and Tea Garden, along with other parts of the estate gutted by fire more than two years ago, says SA National Parks (SANParks).
The restaurant and two other historic city landmarks, Mostert's Mill and UCT's Jagger Library, were gutted in a fire that burnt 600 hectares of Table Mountain National Park, from Rhodes Memorial all the way to Devil's Peak, on Sunday April 18, 2021 ("Wild fire destroys historic landmarks," April 19, 2021).
Table Mountain National Park (TMNP) park manager Megan Taplin, said they had gone through a rigorous process to appoint an architect with experience in heritage buildings.
"This establishment, which forms an integral part of the TMNP, will receive a new lease on life following the appointment of Gabriel Fagan Architects," she said.
It had been necessary to source additional funding because of the extensive fire damage, she said, adding that the funding had been secured from the Department of Forestry, Fisheries and the Environment.
Once the restaurant had been rebuilt, SANParks would seek bids from potential vendors to run it, she said.
"We will continue to keep the public and interested parties informed of new developments and when the construction of the tearoom begins."
Friends of Rhodes Memorial chairman Gabriel Clark-Brown welcomed the announcement, saying it had come as a surprise.
"We really applaud the choice of reliable heritage architects that have been chosen to build back the restaurant with the same facade but with better rooms designed for better kitchen and restaurant use."
The director of Gabriel Fagan Architects, John Wilson-Harris, said that research and design work had already started for the restaurant's restoration.
"We are proceeding with initial research before starting with specifications of how the repair work will be undertaken. We also need to re-look at the services structure at the back of the old tea room to perhaps make it more appropriate for use."
Mr Wilson-Harris said they would need to coordinate their efforts with structural, fire and mechanical engineers. "Once complete, the restoration proposal will go to Heritage Western Cape for a permit to work on the buildings, and then to the City of Cape Town for building plan approval because, although the intention is to rebuild to the original plans, the services structure already mentioned might well be modified."
The reconstruction work could go out to tender once the approvals had been gained and all the details and specifications had been completed, he said.