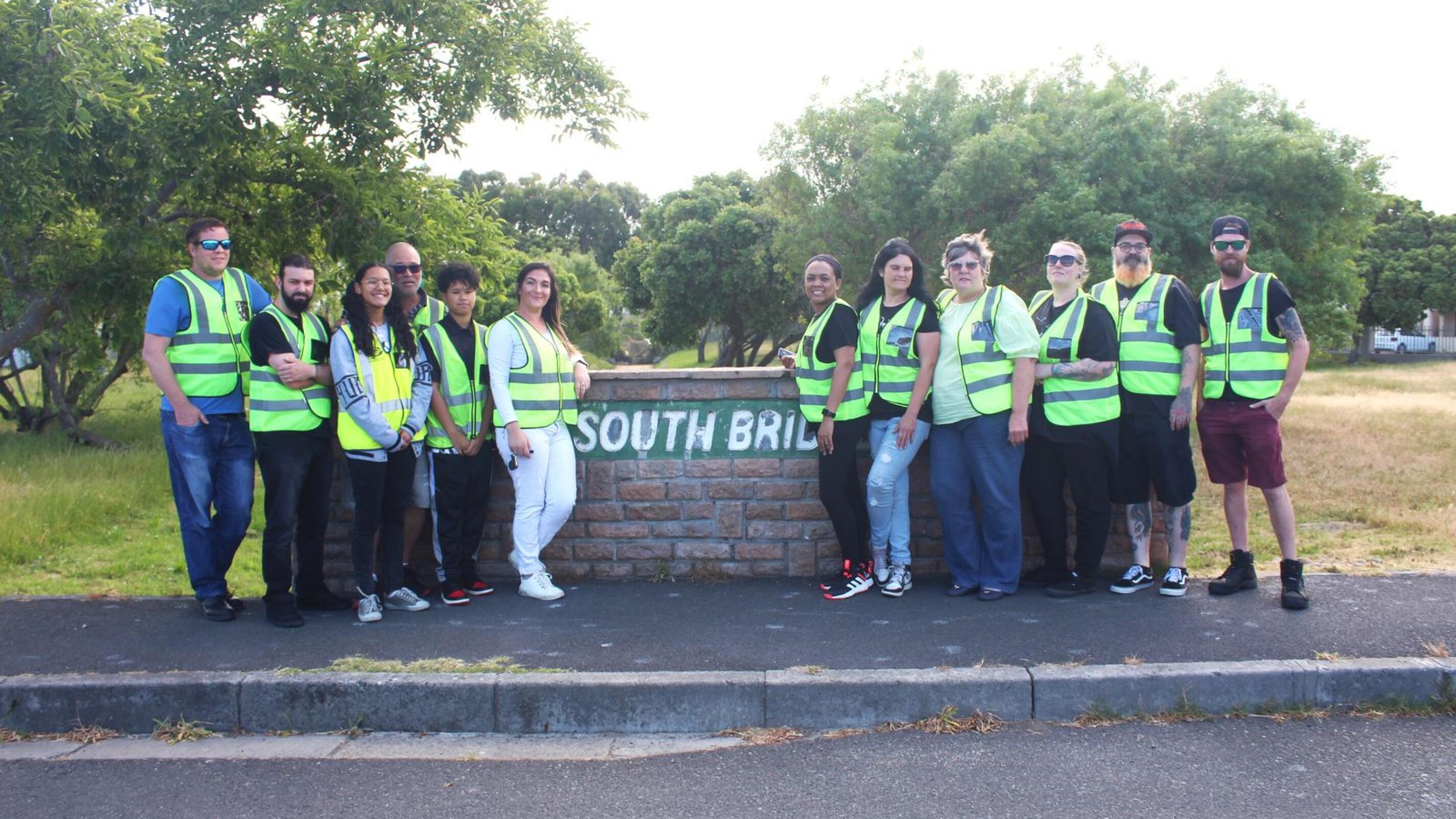 The newly formed Kenilworth Park Neighbourhood Watch says it is working to improve safety in the community between the M5 and the Kenilworth Racecourse.
The watch started in May, according to its chairwoman, Suzanne Japhta.
"We don't have a lot of crime in the area, though we noticed that there are a lot of homeless people coming into the area, walking around, so we had conversations amongst the members to meet up and start this watch," she said.
Vice chairman Bryon Nicholas said previous attempts to get a watch going had lacked support. "Now we have a great group of patrollers that got involved, and we want to assist in keeping the community safe for families to enjoy themselves and to not stress when they are not home."
Ms Japhta said the watch was still waiting for feedback from the provincial Department of Community Safety on its application, submitted in September, for accreditation.
According to Ms Japhta, the watch has 21 active patrollers, and there are daily patrols from 7pm and some patrols at around 1am.
Patrols cover the main thoroughfare of Punters Way; side roads such as Farriers Crescent, Saddlers Way, Stirrup Crescent and Bridle Close; and Punters and Farriers Crescent parks.
Kenilworth Park resident Helen Smith welcomed the presence of the watch, saying, "Nowadays nowhere is safe and that we have this group that has sacrificed their time to take on this role is selfless."
Another resident Amanda Sables said: "They are active in the evening and when we know we have someone patrolling in the area, it makes a person feel more safe."
The watch's WhatsApp group also notified residents about occurrences in the area, she said.
Ward councillor Katherine Christie said: "I have the greatest respect for residents that sacrifice their time and talents to improve the safety, cleanliness and general wellbeing of their community."