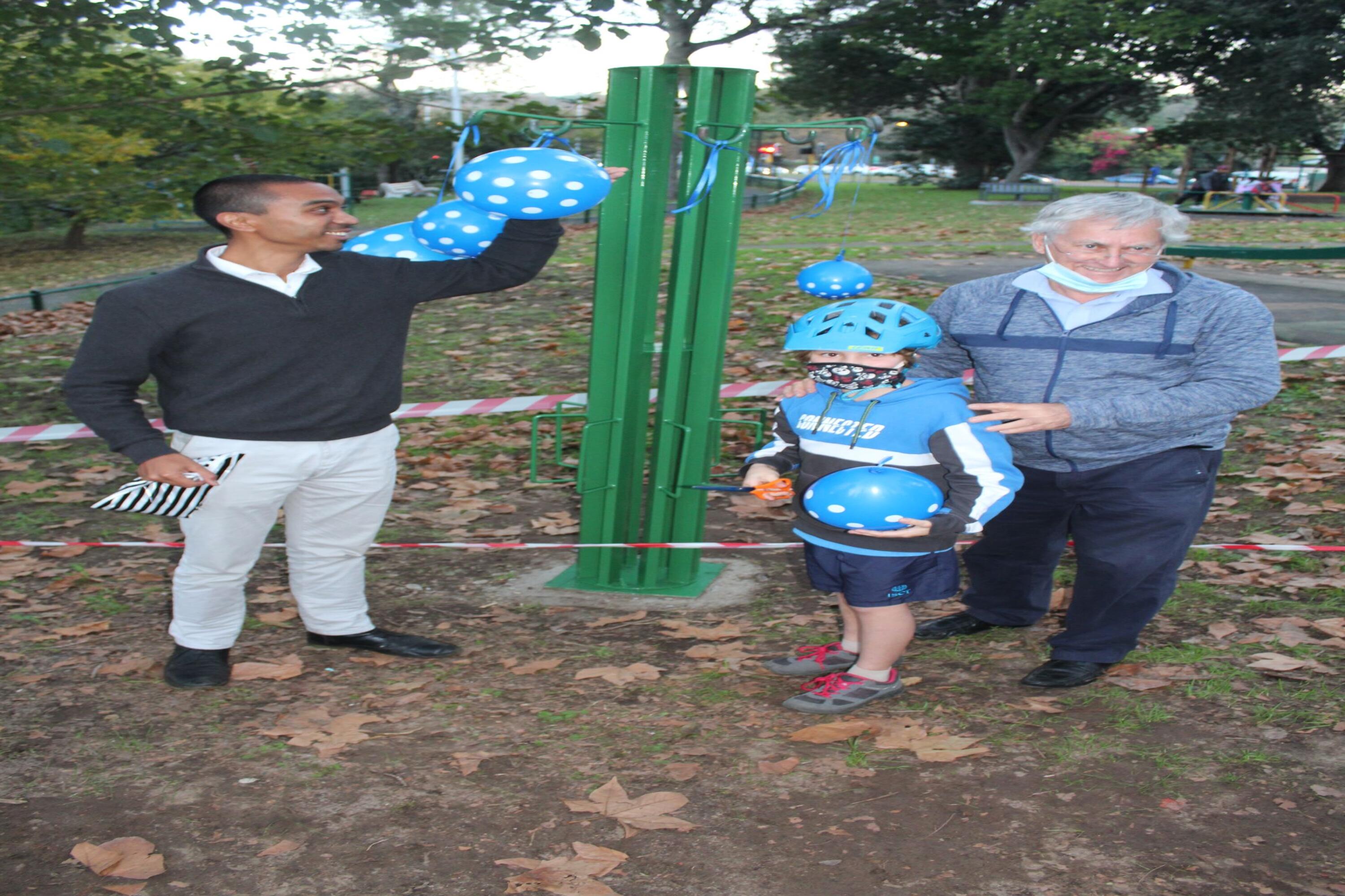 A new bicycle rack was unveiled in Newlands' Paradise Park on World Bicycle Day in front of scores of people last Thursday, June 3.
Councillor for Ward 59, Ian Iversen and Proportional Representative councillor Mikhail Manual launched the bike rack, which was made possible through the ward allocation budget.
Mr Iversen says it cost R10 000 to make three bike racks. The other two must still be installed at Draper Street Park and Arderne Gardens.
Mr Manual says the bike rack is part of improving cycling infrastructure in urban spaces.
Up to seven bikes can be chained to the rack and the goal is to ensure that when families come to the park their bikes can be kept out of the way and do not cause obstructions on the pathway or on the grass.
Robert Ketteringham from Observatory who was at the launch says it's good that ward councillors are looking at initiatives like this to improve the day to day activities of cyclists.
"It's good that small improvements can be made to improve the cycling infrastructure," he says.